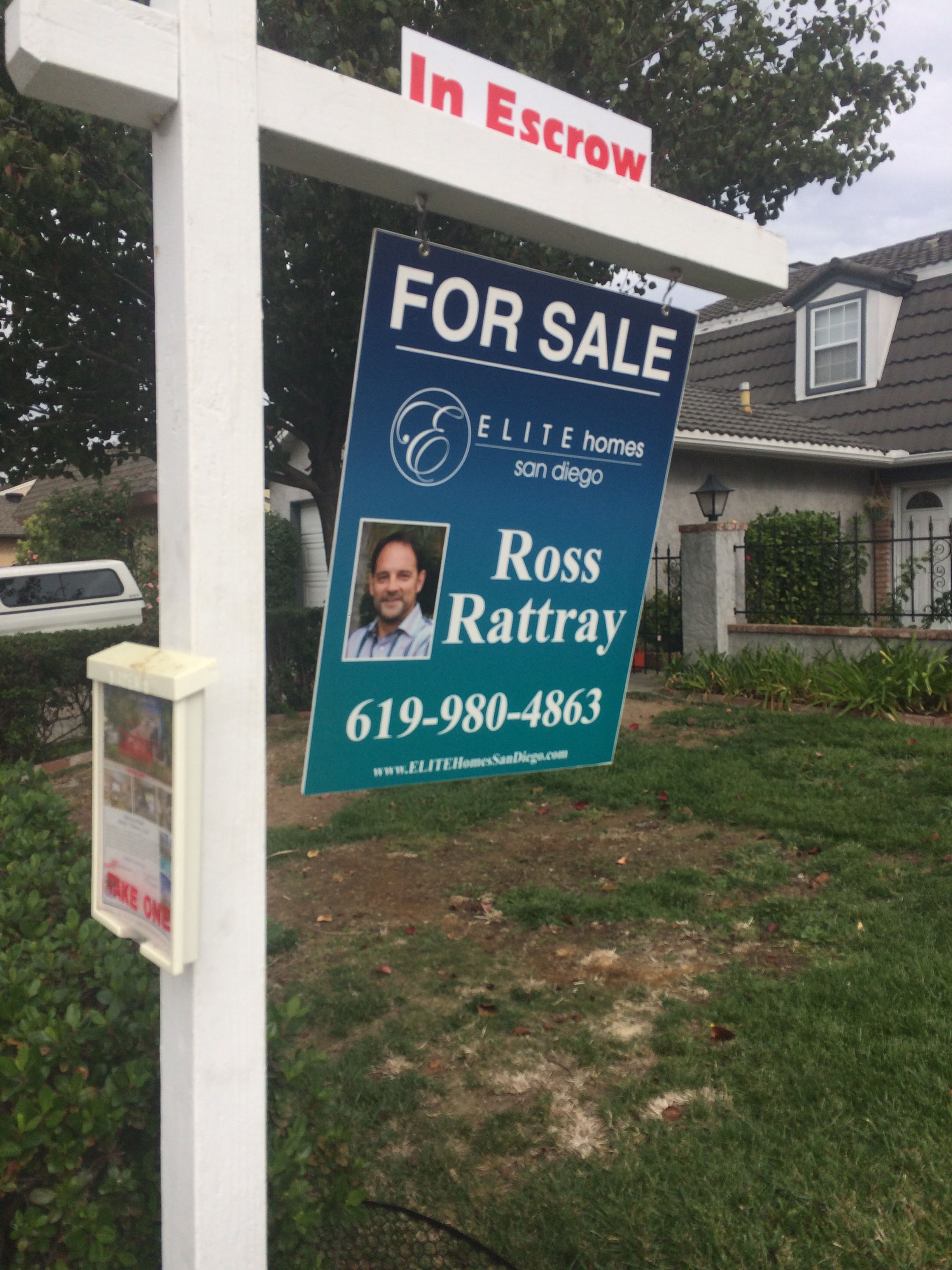 As a local real estate professional, it's important to invest as much as I can into my clients' properties to make them stand out from the rest! Whether it's prepping the front and back yards or cleaning the carpet of pet stains, I make sure to improve a home's chances selling quickly for the most money possible.
Like the saying goes, when it comes to success "the proof is in the pudding." To prove how successful our business model is, we ask past clients for an honest, personal review of working with myself and ELITE Homes.
In this post, you'll read a review of one of our recent clients, Julie Metz, on the recent selling of her family's home at 14201 Kendra Way, Poway, CA 92104.
1. What were you looking for in choosing an agent to sell your home?
For me, personally, I was looking for somebody to be understanding to the kind of person my dad was. I was able to explain to Ross the kind of person my dad was. My dad is older and my mom passed away, he lived in the house for 40 years. The house was NOT upgraded and my dad wasn't interested in upgrading. I gave Ross the background on the story and he was able to run with it. Very caring and understanding. We dealt with other realtors in the past and Ross was able to listen to us. He couldn't have handled it better.
2. Why did you choose to work with ELITE Homes and Ross?
Personally, I know Ross and our kids play volleyball together. He's a great person and I trusted him. I thought I'd give him this opportunity to see what he could do and he was amazing.
3. I know Ross' business model is to help his clients prep their house for sale, did he help you with prepping your home? Did he pay for any of the repairs of upgrades? Did it make a difference?
Yes, he paid for a gardener to clean the front and back, carpet cleaning for pet stains, downstairs dining room carpet replacement (that my dad would pay back). When it came down to the end, he didn't take my dad's money. Which was sweet. This is a realtor that's willing to invest himself. He's not putting the home on the MLS and walk away. I don't know any other realtors that do that. Ross did an amazing job selling himself.
4. Did he do a good job marketing your home? What kind of marketing did he do?
Oh absolutely, yes. He put it all online, held many open houses and created flyers.
5. After working with Ross, how would you describe the whole transaction?
The transaction was a lot of fun, and couldn't have been better. My dad was buying a mobile home at the time, and the escrow on his house closed the next week. It all worked out perfectly, making everything happen seamlessly while communicating with everybody. When anything scary happened, Ross seems to make it all right for us.
6. What was the best part of working with Ross on the sale of your home?
Nice to know I could call him over anything and he would always be there to answer. He communicated well, and his knowledge was phenomenal. He would call after every open house and provided feedback.
7. Did working with Ross make the transaction smoother? How so?
I think his communication made it smoother, we never wondered what was going on, and always knew what was happening. Any bump in the road, Ross was always on top of everything.
8. Would you choose to work with Ross again? Why?
His business model is phenomenal and his communication was excellent – whether it was good news or bad news – he hit it head on and moved it forward. I would definitely work with him again. His knowledge was also spot on – and he always kept us calm through the stressful times.